After more than a decade in media, multimedia and social media, with experience around the globe in a variety of industries, I learned two things.
Social media and digital marketing are cornerstones on which many successful companies are built. And, despite social media's role in business, I noticed an astonishing lack of personalization and creativity as brands tended to gravitate towards large media management companies with dozens, if not hundreds of clients. As a result, their social media presence was inconsistent, lifeless and inauthentic.
That gap inspired me to launch Atomic Lavender Social Media Management.
Atomic Lavender only takes on select number of clients. We are a boutique, social media management company that combines my love for technology with a restless creativity. My passion is to understand your brand to better represent it across social media.
More than regular posts, pretty pictures, automated responses or corporate buzz words, it is about personalized, original content that will boost your following, improve your engagement and help your business grow.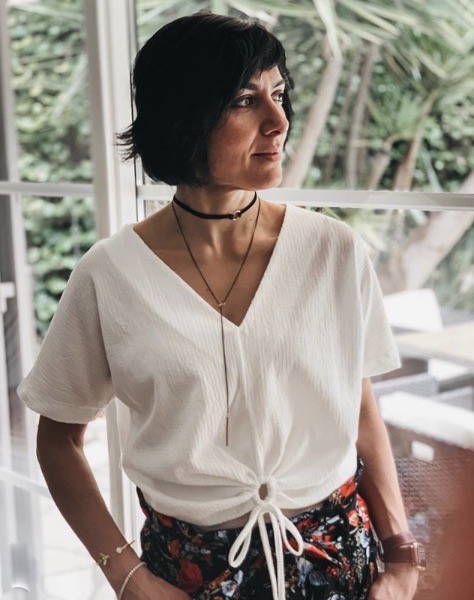 Equal parts creative and strategic.
Inspired by the right brain while making data-driven decisions with the left. Our work is tailored to ensure that it meets your individual goals, with a customized social media strategy that takes the guesswork out of social.
Build Your Social
Our team will handle everything from setup and design to managing your social network accounts. We offer expertise for all the major social networks, including Facebook, Twitter, LinkedIn, YouTube, Instagram, and Google+. We know that algorithms and policies can change on a dime, so we work tirelessly to stay ahead of the curve so you are never left behind.
Protect Your Online Reputation
Building your brand online is only part of the equation; how you respond to and interact with customers & consumers can impact how your business is perceived very quickly. Stir will monitor and manage your online reputation, using positive public relations strategies to ensure any potential clients who search for you online will be impressed by what they see. With a nuanced understanding of your needs, we can deploy the best tactics on the best social channels to provide your customers with the right information at the right time.
Grow and Engage Your Audience
We will grow your social media audience, engage with your fans/followers, cross promote your social network channels, and drive your fans and followers to your website. Our goal is to help generate business through qualified leads and increased conversions
Track And Report Your Results
We will track and report your social media campaigns and report the results using the best social media analytics tools, constantly working to evaluate impact, refining processes and pivoting in real time if we need to correct course.
Video/Photography
High-quality, and engaging visuals are a must for any brand to stand out from the competition and incite a response. In today's world, we are constantly fed with millions of advertisements in different forms and about all types of businesses. Done to suit social & ready to deploy, our video/photography services can help you catch the right eyes, at the right time.
Design
Tie your branding strategy with a clear and unique design that embodies your brand and translates to each and every platform. Our team will ensure your social, and print design come together and portray your brand seamlessly. Pictures do speak louder than words. Each campaign has a voice & look. We'll make yours pop through various forms of graphic creatives for social media, web and/or print use.
Other
We can assist in website management, copy editing as well as biographies, press releases and short stories.